feature
The 2021 Oberlander Prize Jury
The seven members of the inaugural Cornelia Hahn Oberlander International Landscape Architecture Prize jury includes leading landscape architects, urban planners, architects, academics, and other experts from around the world. A pool of potential jurors was developed and ranked by an independent Oberlander Prize advisory board and the inaugural jury members were invited by the Oberlander Prize Curator to participate. The inaugural laureate, Julie Bargmann, was announced on October 14, 2021. 
Image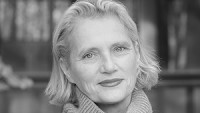 Dorothée Imbert (chair), holds the Hubert C. Schmidt '38 Chair in landscape architecture and is the Director of the Knowlton School at The Ohio State University. She has taught at Harvard University and Washington University in St. Louis.
Imbert has published extensively on landscape modernism, contemporary practice, and productive landscapes. She authored the books Between Garden and City: Jean Canneel-Claes and Landscape Modernism (2009), Garrett Eckbo: Modern Landscapes for Living (with Marc Treib, 2005), The Modernist Garden in France (1993), and was the editor of A Landscape Inventory: Michel Desvigne Paysagiste (2018) and Food and the City: Histories of Culture and Cultivation (2015). More recently, Imbert's research has focused on the politics of landscape. Imbert has served on numerous boards and juries, including Dumbarton Oaks and the Society of Architectural Historians and practiced at Peter Walker and Partners. She continues to engage in research and design practice and recently completed the Square (with Andrew Cruse), a landscape on structure for the Novartis campus in Basel, Switzerland. She received her architect's diploma from the Unité Pédagogique d'Architecture nº 1 in Paris and holds MArch and MLA degrees from the University of California, Berkeley. Knowlton School, Ohio State University.
Image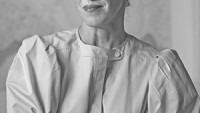 Tatiana Bilbao, began her eponymous studio in 2004 with the aim of integrating social values, collaboration and sensitive design approaches to architectural work. Prior to founding her firm, Bilbao was an Advisor in the Ministry of Development and Housing of the Government of the Federal District of Mexico City, during this period she was part of the General Development Directorate of the Advisory Council for Urban Development in the City. The work of the office intersects with research allowing to design for diverse circumstances and in reconstruction or crisis scenarios.
Bilbao holds a recurring teaching position at Yale University School of Architecture and has taught at Harvard University GSD, AA Association in London, Columbia University GSAPP, Rice University, University of Andrés Bello in Chile, and Peter Behrens School of Arts at HS Dusseldorf in Germany. Her work has been published in The New York Times, A + U, Domus, among others. Bilbao has been recognized with the Kunstpreis Berlin in 2012, was named in 2010 as an Emerging Voice by the Architecture League of New York, the Global Award for Sustainable Architecture Prize by the LOCUS Foundation in 2014, as well as the Impact Award 2017 Honorees for ArchitzierA + Awards, Tau Sigma Delta Gold Medal of 2020 and the Marcus Prize Award 2019. Tatiana Bilbao ESTUDIO.
Image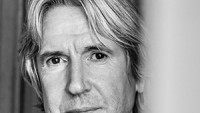 Michel Desvigne is a landscape architect internationally renowned for his rigorous and contemporary designs and for the originality and relevance of his research work. He has developed projects in more than twenty-five countries, where his work helps in highlighting the landscapes and rendering them visible, in understanding the mechanisms at work giving them form, and in acting upon these mechanisms in order to transform the landscapes and imbue them with meaning. Among Michel Desvigne's most renowned awards are 2020 Equerre d'Argent - public space, 2019 AIA Honor Award for Detroit East Riverfront Framework Plan (US), 2014 European Prize for Urban Public Space and 2011 France's Grand Prize for Urbanism for his continual contribution to and reflection upon the city and larger territory. Michel Desvigne Paysagiste.
Image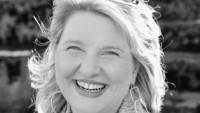 Gina Ford is a landscape architect, co-founder and principal of Agency Landscape + Planning. Underpinning her two decades of practice are a commitment to the design and planning of public places and the perpetuation of the value of landscape architecture via thought leadership, teaching, writing and lecturing.  Her work has received awards from the American Society of Landscape Architects, the American Planning Association and the American Institute of Architects, among others. Her service includes roles on the board of directors for the Cultural Landscape Foundation and the City Parks Alliance. Gina is the recipient of the Harvard Graduate School of Design's Charles Eliot Traveling Fellowship and Wellesley College's Shaw Fellowship. Agency Landscape + Planning.
Image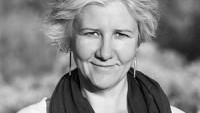 Teresa Gali-Izard is a landscape architect interested in finding a methodology to translate the hidden potential of places, by engaging a conversation with other fields. She is exploring new languages that integrate other living creatures, their life forms and their milieux in our shared environments. Gali-Izard is seeking new logics of design more open, inclusive and based in processes and relationships. 
She is Professor and Chair of Being Alive, at the Department of Architecture ETH Zurich, in Switzerland, and previously taught at the Harvard Graduate School of Design, as Associate professor and was the Chair at the Department of Landscape Architecture at University of Virginia. 
Gali-Izard is a principal of ARQUITECTURA AGRONOMIA, a practice based in Barcelona, Spain.  The restauration of the Sant Joan Landfield, and the Passeig de Sant Joan in Barcelona are the firm's most celebrated projects, among others, such as Parque de los Primeros pasos in Caracas, Venezuela, Giner de los Rios Garden in Madrid,  Logrono train station park, or the Cantarell Garden in Spain. ARQUITECTURA AGRONOMIA.
Image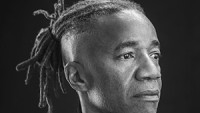 Walter Hood is the Creative Director and Founder of Hood Design Studio in Oakland, California. Hood Design Studio is a cultural practice, working across art, fabrication, design, landscape, research and urbanism. He is also the David K. Woo Chair and the Professor of Landscape Architecture and Environmental Planning at the University of California, Berkeley. He lectures on and exhibits professional and theoretical projects nationally and internationally. He was recently the Spring 2020 Diana Balmori Visiting Professor at the Yale School of Architecture and the Spring 2021 Senior Loeb Scholar for the Harvard GSD Loeb Fellowship. 
Hood is also a recipient of the 2017 Academy of Arts and Letters Architecture Award, 2019 Knight Foundation Public Spaces Fellowship, 2019 MacArthur Fellowship, 2019 Dorothy and Lillian Gish Prize and most recently, the 2021 United States Artists Fellowship. Hood is also a Fellow at the American Academy of Rome and one of the 2021 elected members of the Academy of Arts and Letters. Hood Design Studio has also been featured in the 2021 AD 100 list. Hood Design Studio.
Image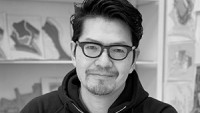 Aki Omi​, founder + creative director @ office ma, is an entrepreneur, conceptual guy, urbanist, sculptor, landscape designer, and culturally mixed/hybrid of Japanese x American. He is the founder and creative director at a boutique design studio called office ma. As the word "ma" suggests, his work focuses on discovering of "ma: the void with unlimited opportunities" which often exists within the gaps created by conventional thinkers and practitioners. His current work involved conceptualization of place-making, urban design/planning, landscape design, and traveling to Asia. office ma.
Image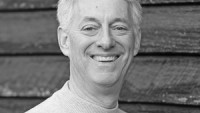 Oberlander Prize Curator John Beardsley trained as an art historian and earned an A.B. from Harvard and a Ph.D. from the University of Virginia. He is the author of numerous books on contemporary art and design, including Earthworks and Beyond: Contemporary Art in the Landscape (fourth edition, 2006) and Gardens of Revelation: Environments by Visionary Artists (1995), as well as many titles on recent landscape architecture. He has extensive teaching experience in the departments of landscape architecture at the University of Virginia, Charlottesville, 1985–96; the University of Pennsylvania, Philadelphia, 1989–92; and Harvard University, Cambridge, where he was an adjunct professor at the Graduate School of Design (GSD) from 1998 to 2013, teaching courses in landscape architectural history, theory, research, and writing. 
Image Credit: Cornelia Hahn Oberlander, Vancouver, British Columbia, Canada. Photo by Charles A. Birnbaum.
< Prize Landing Page | Nominee Qualifications, Jury Process and Governance >