Born and raised in Chemnitz (formerly Karl-Marx-Stadt), Germany, and later moving to Bitterfeld, Oehme attended the Bitterfeld Horticultural School and studied landscape architecture at the University of Berlin, graduating in 1954.
Following his education he worked for the Bitterfeld Parks and Cemeteries Department, where he met landscape architect Hans-Joachim Bauer. Bauer connected him with gardener Karl Foerster, who became a mentor and who greatly influenced Oehme's education and planting design.
In 1957, Oehme moved to the United States. He worked for the Baltimore County Department of Parks and practiced independently before founding a partnership with James van Sweden in 1975. Together they built a successful practice, creating a style that became known as the "New American Garden" - one that celebrated the full cycle of bloom, combining large-scale drifts of grasses and fields of herbaceous perennials. His lifelong interest in plants, beginning with his association with Karl Foerster, contributed to a successful career as a plantsman and designer.
Oehme, van Sweden & Associates went on to do hundreds of residential projects, public parks, and gardens across the country and many important commissions in Washington, D.C., including the Federal Reserve Garden, the German-American Friendship Garden, the International Center, and The New American Garden at the National Arboretum.

Editor's Note: This Pioneers biographical profile is being posted on the occasion of Wolfgang Oehme's passing.
Born and raised in Karl-Marx-Stadt (then known as Chemnitz), Germany, Oehme's first training as a gardener was at the Illge Nursery. In his late teens and early twenties, after the family moved to Bitterfeld, he worked at the Bitterfeld Parks and Cemeteries Department and apprenticed at the Bitterfeld Horticultural School. While there, he met his mentor Hans-Joachim Bauer, who connected him with the well-known gardener and plantsman Karl Foerster. Foerster also became a mentor and had a significant and lifelong influence on Oehme's planting design. In 1952 Oehme left Bitterfeld to study landscape architecture at the Advanced School of Garden Design, University of Berlin, where he graduated in 1954.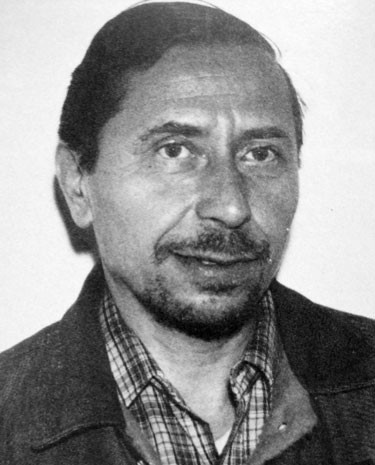 He began his career in Europe, working near London at the nursery of Waterer Sons & Crisp before becoming a planner in Frankfurt with the Parks Department and briefly with the landscape architecture firm Delius in Nürnberg. In 1957 Oehme moved to Baltimore, Maryland, where he lived for the rest of his life. Once in Baltimore, Oehme spent a year and a half working for landscape designer Bruce Baetjer before securing a position with the Baltimore County Department of Parks. In this capacity he designed golf courses, parks and playgrounds for the county until 1965. He practiced independently in the Baltimore area from 1966 to 1974, where he designed many private landscapes, including the garden of Leo & Pauline Vollmer. Additional commissions include his work developing a new park system for Columbia, Maryland.
In 1975 Oehme formed a partnership with James van Sweden, whom he had known since 1964. Their Washington, D.C. firm, which continues today as Oehme, van Sweden & Associates (OvS), grew to encompass architecture, landscape architecture, and urban design. Their first major commission, in 1977, was the Virginia Avenue gardens for the Federal Reserve in Washington, D.C. The design of these gardens broke with the traditional federal garden palette and launched a new garden style known as the 'New American Garden.' Their signature style makes use of large prairie-style drifts of grasses and herbaceous plant material used in a painterly fashion to create a diversity of form and color and highlight the seasonal aspects of the plants. The firm is credited with changing the face of landscape architecture in the U.S. by introducing the idea of naturalistic, low-maintenance, multi-seasonal plantings into the American Garden in lieu of the traditional lawn.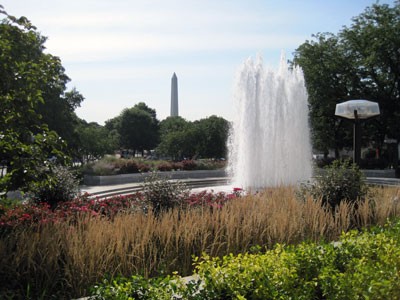 Oehme's work can be seen in residential and commercial, public and private projects across the U.S., and internationally in Chemnitz, Magdeburg and Bitterfeld, Germany. His commissions include the Morrill Hall Gardens, University of Minnesota, Minneapolis; planting design along Pennsylvania Avenue from the U.S. Treasury to the National Gallery; the redesign of planting for M. Paul Friedberg's Pershing Park; and the German-American Friendship Garden, all in Washington, D.C. Other projects include the National Education and Training Center campus for the U.S. Fish and Wildlife Service, Shepherdstown, West Virginia; the MacArthur Center retail complex, Norfolk, Virginia; Nelson A. Rockefeller Park, New York City; and the residence of Alex and Carole Rosenberg, Long Island. Oehme's own garden, Joppa, at his Towson, Maryland, home, has been transformed over more than twenty years from an expanse of lawn to a wild landscape teeming with grasses and herbaceous perennials. A passionate gardener as well as designer and plantsman, Oehme diligently maintained his own garden as well as many of the other landscapes he designed throughout his career.
Oehme's life and work was documented in Stefan Leppert's Ornamental Grasses: Wolfgang Oehme and the New American Garden and his projects have been featured in numerous books and publications. He co-authored Bold Romantic Gardens: The New World Landscapes of Oehme and van Sweden with James van Sweden, and The Encyclopedia of Ornamental Grasses: How to Grow and Use Over 250 Beautiful and Versatile Plants with John Greenlee and Derek Fell. He taught at the University of Pennsylvania, and then later the University of Georgia. A Fellow of the American Society of Landscape Architects, he received numerous awards and honors for his and van Sweden's work. These include the 1992 Landscape Design Award from the American Horticultural Society, the 2002 George Robert White Medal of Honor, and, most recently, the 2011 Longhouse Award.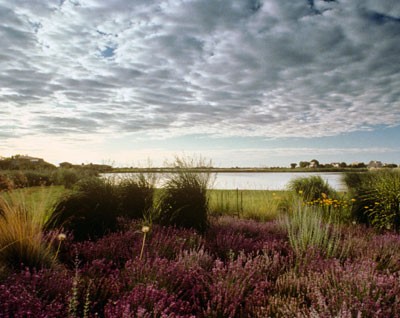 While he never returned to Germany to live, Oehme maintained ties with his native land and worked on projects there throughout his career. He corresponded with Karl Foerster's widow, Eva, and imported and exported plants and seeds between the two countries, traveling there himself on a regular basis.
In 2008 Oehme retired from the firm and started WOCO Organic Gardens, LLC, with Carol Oppenheimer. He continued to practice designing public parks and commercial, institutional, and residential gardens until his death at his home on December 15, 2011.