Public Input Sought on Future of Mitchell Park Domes

Public Input Sought on Future of Mitchell Park Domes
Public Input Sought on Future of Mitchell Park Domes
At a December 2017 meeting of the Domes Task Force (created by the Milwaukee County Board of Supervisors), ConsultEcon, Inc., part of the team led by Milwaukee architectural firm HGA, presented several possibilities for the future of the Mitchell Park Domes, which are in need of maintenance. After subsequent meetings of the Task Force, public input is now being sought, through Monday, July 9, 2018, on eight different options. To comment, visit MitchellDomes.org and click "Survey" in the upper right-hand corner; then click "Take Survey" in the lower left-hand corner. Options 4, 5A, or 5B (in the drop-down menu) are preferrable to others. The following statement is suggested as commentary:   

I support proposals that do not demolish one or more of the Domes, but instead reinvest in the Domes and fully realize the extraordinary asset they could become. New and expanded uses that ensure the Domes will remain relevant to new generations of residents should be compatible with the core mission of the conservatory. The theme for any type of destination attraction (Eco Dome, Adventure Dome, or other) should be driven by community members, following a transparent and open public input process. I hope the Task Force will fully explore all options that retain and reinvest in the three existing Domes. I do not support Options 6a or 6b, which would require demolition of one of the Domes.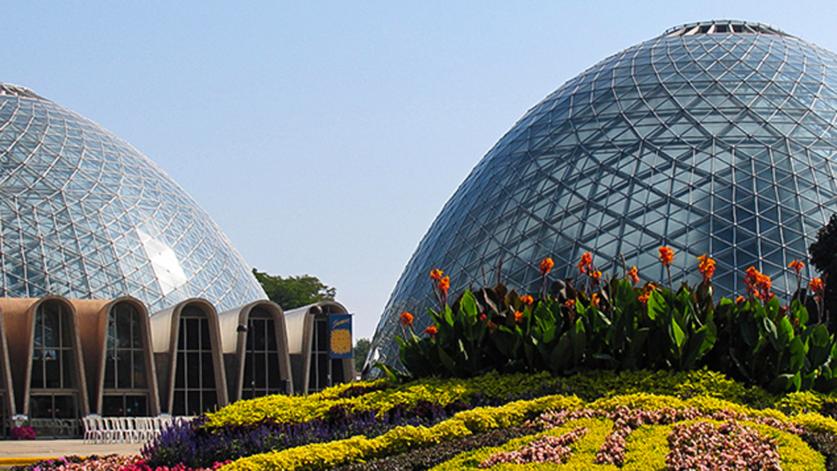 Designed by architect Donald Grieb and built in Milwaukee's 61-acre Mitchell Park between 1959 and 1967, the "Domes" (three cone-shaped horticultural conservatories) are nationally significant examples of Modernist architecture. Each Dome supports a different climate in its steel-and-glass shell that measures seven stories in height. As a rare surviving work of one of Milwaukee's most consequential architects, the Domes are likely eligible for listing in the National Register of Historic Places under Criterion C ("the Work of a Master").

TCLF enrolled the Mitchel Park Domes in its Landslide program in 2016 after a small piece of fallen concrete prompted Milwaukee County officials to close all three structures. Soon thereafter, on October 5, 2016, the National Trust for Historic Preservation included the Domes on its list of the eleven most endangered historic places for 2016. The Save Our Domes coalition was publicly launched on July 5, 2017, calling for all three Domes to be rehabilitated as a community resource.