feature
2016: The Landscape Architecture of Lawrence Halprin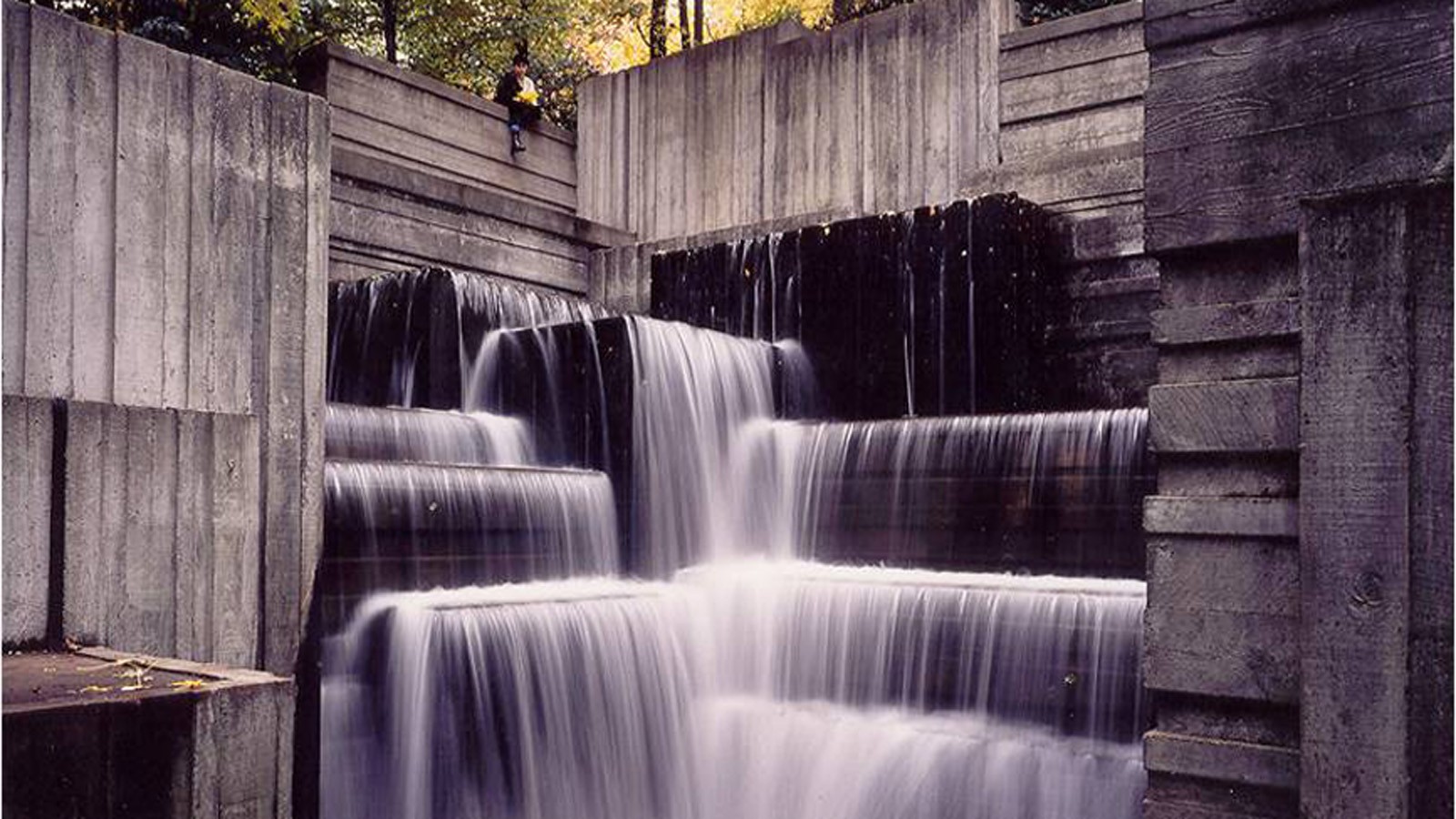 The Landscape Architecture of Lawrence Halprin is a traveling photographic exhibition that features the life and work of landscape architect Lawrence Halprin (1916-2009) on the 100th anniversary of the year of his birth. The exhibition, which debuted at the National Building Museum in Washington, D.C., is complemented by a comprehensive website and accompanied by a full-color, 92-page gallery guide. Halprin was, without doubt, among the foremost landscape architects of the twentieth century. His prolific career spanned more than five decades, with highlights that include the FDR Memorial (in Washington, D.C.), Freeway Park (in Seattle, Washington), and the Portland Open Space Sequence (in Portland, Oregon). His firm was a seedbed for many talented designers now celebrated in their own right, and the innovative techniques he pioneered changed the field forever. While the traveling exhibition will honor Halprin and his career, it will also call attention to the need for the informed and effective stewardship of his irreplaceable legacy. Like much of the work of prominent landscape architects in the post-War period, many of Halprin's designs are now in a diminished state, while some face an uncertain future.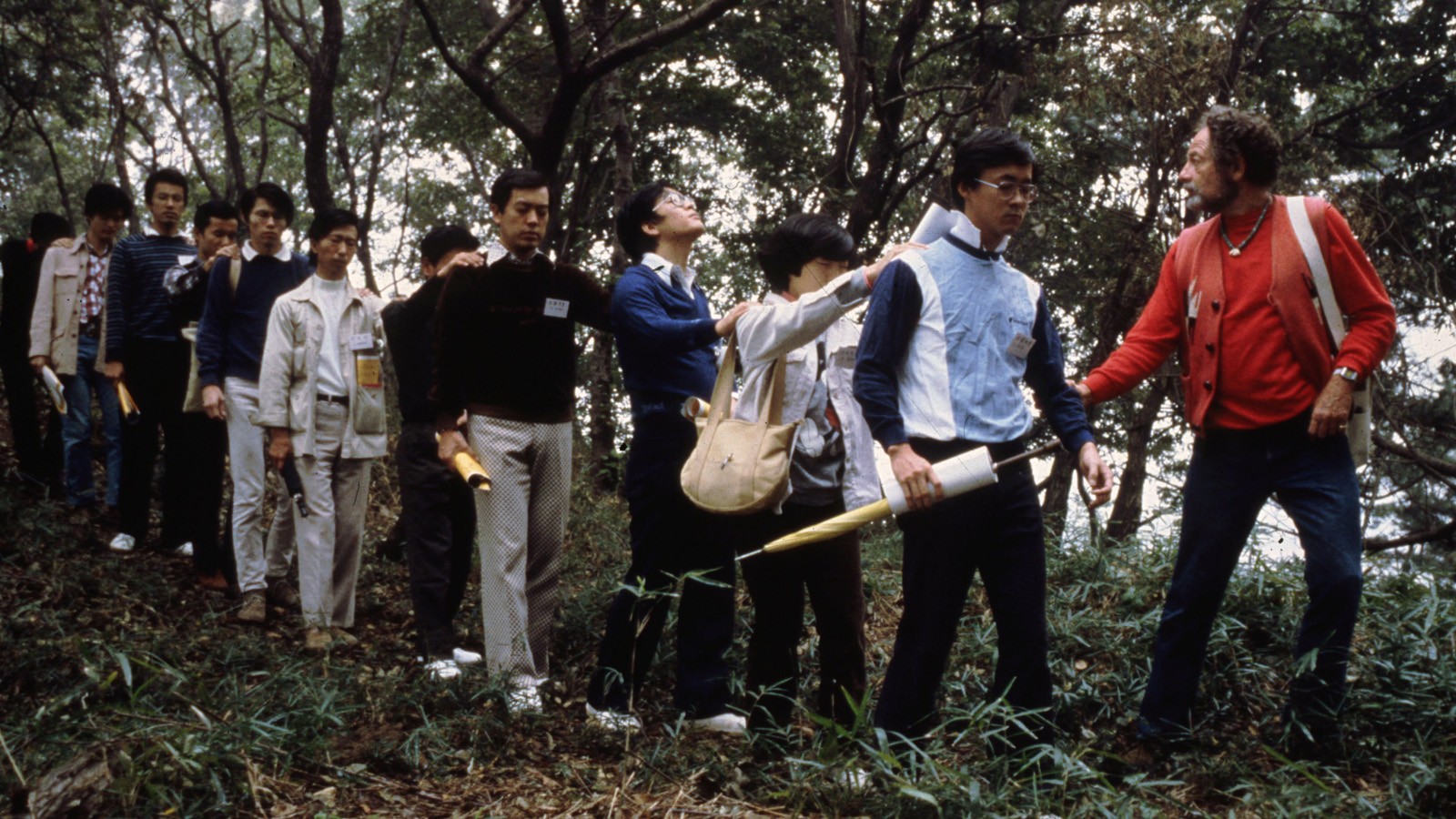 Halprin's oeuvre initially included residential gardens, campuses, and housing projects, but by the mid-1960s, his firm, Lawrence Halprin & Associates, had turned decisively to creating urban landscapes. A series of innovative plazas, parks, pedestrian malls, and public spaces brought international notice and critical acclaim. For example, when the Ira Keller Fountain (completed in 1970) opened in Portland, Oregon, New York Times architecture critic Ada Louise Huxtable called it "one of the most important urban spaces since the Renaissance."
The firm's revolutionary work was set apart by strong, expressive forms that evoked the structures and processes of nature, often with terracing enlivened by flowing water. By animating a wide array of urban areas (including industrial zones and spaces around freeways) with designs that were artistically composed and ecologically sensitive, Halprin showed that landscape architecture could be a force—indeed the dominant force—in re-invigorating American cities.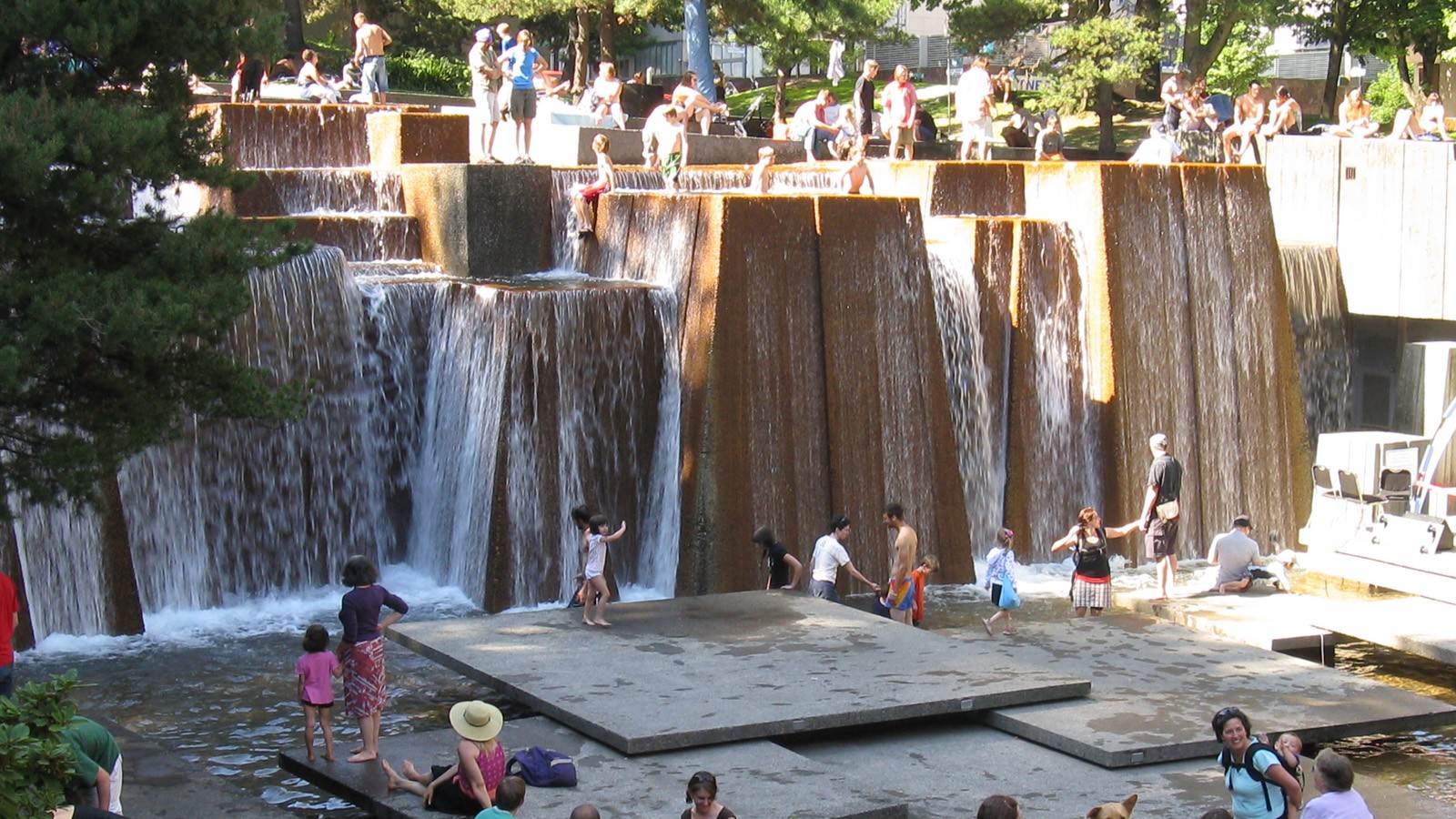 "…This act of transmuting the experience of the natural landscape into human-made experience is, for me, the essence of the art of landscape design." -Lawrence Halprin
Halprin focused not only on the design of his projects, but on the design process itself. His approach was phenomenological, foregrounding the experience of moving through the landscape. He developed new graphic techniques to represent such experiential movement and involved local communities in the creation of the spaces they would inhabit. The result was landscapes that demanded interaction and exuded dynamism, a dynamism matched by Halprin's magnetic and bold personality.
The exhibition features newly commissioned photographs of Halprin's work and is accompanied by a full-color printed gallery guide, as well as online exhibition mentioned above. In tandem with Halprin's centennary, in July through October 2016 TCLF orchestrated What's Out There Weekend - The Public Landscapes of Lawrence Halprin, which offered free, expert-led tours of Halprin's projects across the country, from Portland, Oregon, to Charlottesville, Virginia.