NYC City Council Approves Destruction of Elizabeth Street Garden

NYC City Council Approves Destruction of Elizabeth Street Garden
NYC City Council Approves Destruction of Elizabeth Street Garden
On June 26, 2019, the City Council of New York City approved the Haven Green project, will which replace Elizabeth Street Garden, in lower Manhattan's North of Little Italy neighborhood, with 123 units of affordable housing for low-income seniors and ground-level retail space. The vote was 45–0, with Brooklyn's Rafael Espinal offering the single abstention. The vote ran afoul of the will of the city's Community Board 2, which denied the Haven Green project earlier this year.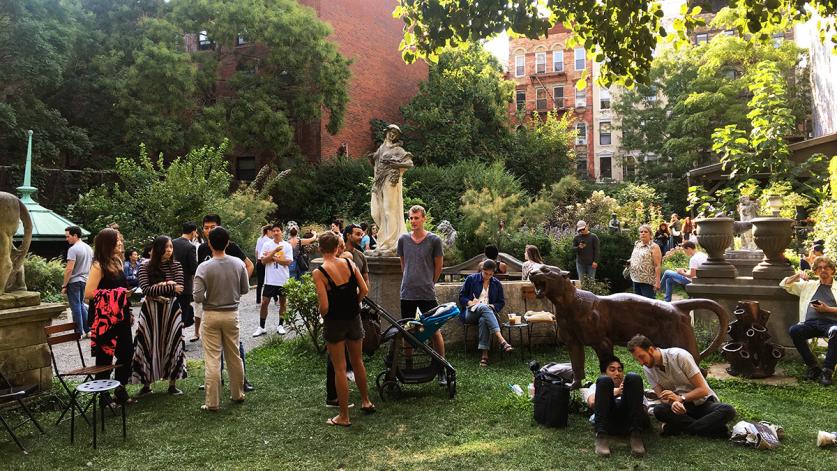 The original concept for Haven Green included some 8,000 square feet of green space. Councilwoman Margaret Chin, an ardent supporter of the development who represents the district where it would be built, has touted a new agreement that increases that number to 20,000 square feet, but details have yet to materialize.  
Advocates for the Elizabeth Street Garden have long pointed to the false choice that plans for the Haven Green project has created—one that needlessly casts supporters of open space and affordable housing in opposing roles. They have also argued that a vacant, city-owned lot at 388 Hudson Street offers the potential to build a much greater number of affordable-housing units while preserving a garden that has served the community since 2013.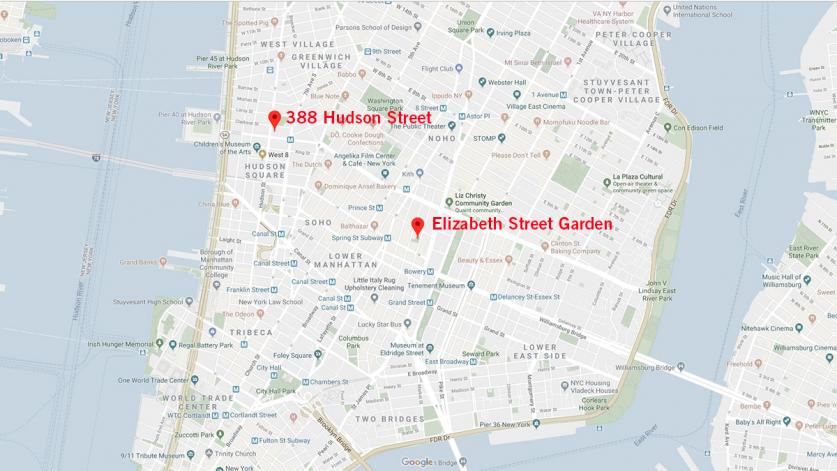 "Since 2015, the city has ignored the recommendation of Community Board 2 to build five times as much senior housing at 388 Hudson St. and save Elizabeth Street Garden," said  Jeannine Kiely, the executive director of the Friends of the Elizabeth Street Garden, adding, "This swap would have enabled significantly more seniors to age in place, thousands of Garden lovers to continue communing in this precious outdoor green space and New Yorkers to see that its city council is nimble enough to create solutions to the dire problems facing our communities. Instead, since the disposition process began last year, the city approved modifications, which still may be changed or even eliminated, to its plans to destroy Elizabeth Street Garden."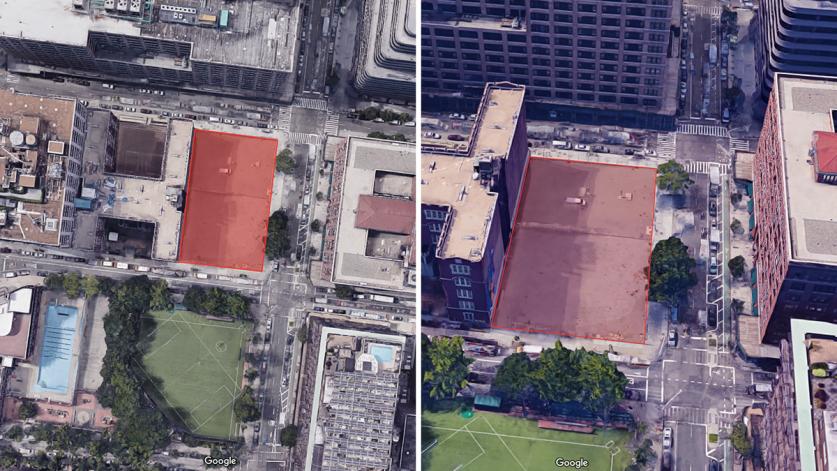 In March 2019, the Elizabeth Street Garden filed a lawsuit against the City of New York and its Department of Housing Preservation and Development, challenging the outcome of the city's environmental review. The lawsuit is ongoing. Another suit aimed at stopping the development, filed separately by the non-profit Friends of Elizabeth Street Garden, will also move forward.
TCLF enrolled the Elizabeth Street Garden in its Landslide program in November 2018, soon after the New York City Department of Housing Development and Preservation concluded that the Haven Green project did not warrant an in-depth Environmental Impact Statement, thereby failing to address entirely the potential loss of open, green space in the neighborhood.