Reception at Cheekwood Estate

Annual Fall ASLA Excursion
Reception at Cheekwood Estate
Reception at Cheekwood Estate
The capstone event for TCLF's Annual Excursion takes place in the city's premiere Botanical Garden and Country Place-era estate, Cheekwood.  Join TCLF's Board of Directors, for a private visit to the 55-acre masterwork of Bryant Fleming's career, situated on a hilltop with panoramic views to Percy Warner Park. Fortuitously, our visit at dusk includes private access to the garden's annual display of Holiday lights before it opens to the public.
The present setting of Cheekwood was once part of the 100-acre estate of coffee investors Leslie and Mabel Cheek, who purchased the undeveloped property in the late 1920s. They hired architect/landscape architect Bryant Fleming to design the property, completed in 1932. Fleming designed a Georgian-style mansion and series of terraced formal gardens inspired by eighteenth-century English estates. Situated on a hilltop with extensive views of Percy Warner Park, Fleming's design pulls the surrounding pastoral landscape into Cheekwood's garden experience.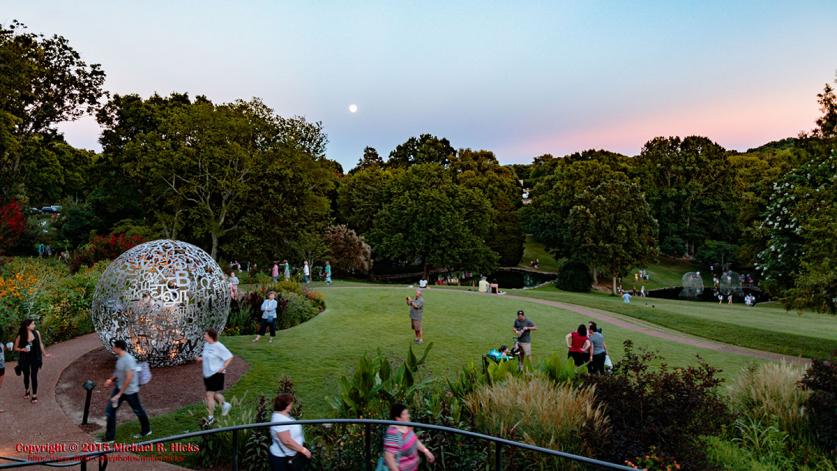 In the 1950s Huldah Cheek and Walter Sharp gifted the estate to a group of local civic organizations for use as an art museum and botanical garden. It opened to the public in 1960. Today, Fleming's original gardens remain, alongside more recent garden additions and a sculpture trail that winds its way through woodlands. Cheekwood was listed in the National Register of Historic Places in 2000.
The catered reception will also include a presentation of the Foundation's annual Stewardship Excellence Awards.
TCLF is grateful to our lead sponsors Select Trees, Summer Hill, landscapeforms, and BrightView.
Refund Policy
Cancellations and Refunds will be granted according to the following schedule:
Up to two (2) weeks in advance: 90% (Deduction represents administrative processing fees)
Less than two (2) weeks in advance but up to seven (7) days prior: 70%
No refunds will be made for cancellations seven (7) days prior to event
No refunds will be made for "No Shows" (a person who registers for a program but who does not cancel registration or attend the program).
Refunds will be processed as they are received or after the conclusion of the program, depending on the program date and when cancellation occurs. Refunds may take five (5) to seven (7) business days to process.