Walks & Talks 2022: Grand Avenue Nate Cormier and Peter Emerson

Walks & Talks 2022: Grand Avenue Nate Cormier and Peter Emerson
Walks & Talks 2022: Grand Avenue Nate Cormier and Peter Emerson
All events will be subject to local guidelines on gatherings, including social distancing, wearing face coverings, and stay-at-home orders. Attendance is limited, not only to maximize the safety of those attending but to promote an intimate learning experience. If this event needs to be postponed to comply with local ordinances, registrants will be notified directly.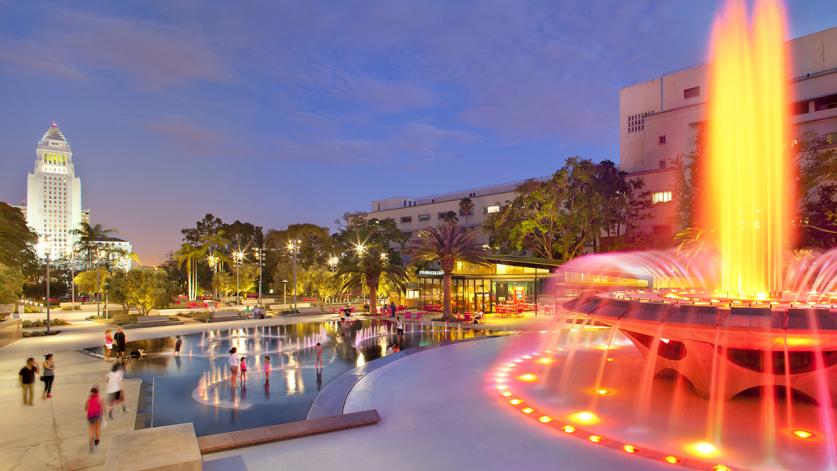 Join Nate Cormier and Peter Emerson of RIOS on an engaging tour of Grand Avenue in Downtown Los Angeles. The tour will begin in Grand Park on Bunker Hill in the heart of Los Angeles' Civic Center and proceed downhill, visiting Music Center Plaza (recently updated by RIOS), Bank of America Plaza (designed by Peter Walker), and the sequence of projects comprising Lawrence Halprin's Los Angeles Open Space Network. We'll wrap up with refreshments in the recently completed South Park Commons designed by RIOS. Themes to be explored include balancing preservation and change, parks as settings for multicultural expression, and the catalytic role of open space in the renaissance of Downtown Los Angeles.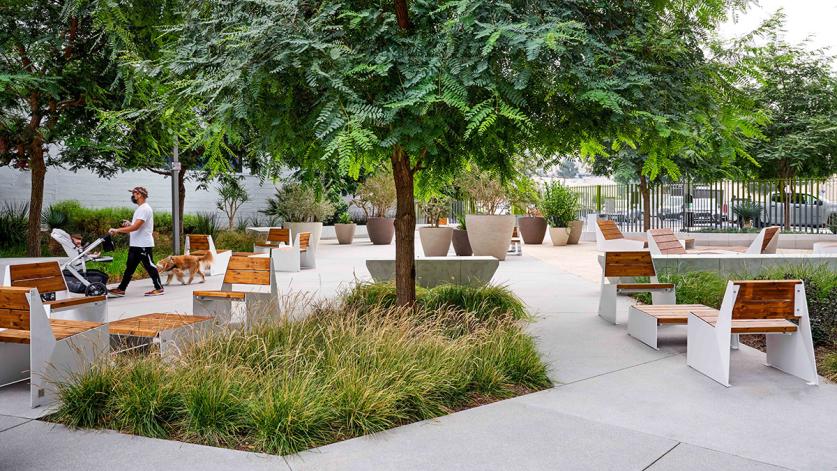 This Walk & Talk will be led by Nate Cormier and Peter Emerson of Rios.
2.5 LA CES™ professional development hours will be available to attendees, pending approval.
Refund Policy
Cancellations and Refunds will be granted according to the following schedule:
Up to two (2) weeks in advance: 90% (Deduction represents administrative processing fees)
Less than two (2) weeks in advance but up to seven (7) days prior: 70%
No refunds will be made for cancellations seven (7) days prior to event
No refunds will be made for "No Shows" (a person who registers for a program but who does not cancel registration or attend the program).
Refunds will be processed as they are received or after the conclusion of the program, depending on the program date and when cancellation occurs. Refunds may take five (5) to seven (7) business days to process.