TCLF Welcomes 2014 Boasberg Fellow Shannon Leahy

TCLF Welcomes 2014 Boasberg Fellow Shannon Leahy
TCLF Welcomes 2014 Boasberg Fellow Shannon Leahy

Shannon Leahy at the TCLF Offices, 2014
TCLF's Sally Boasberg Founder's Fellowship enters its third year with Shannon Leahy's recent arrival in Washington, D.C. Named for TCLF founding co-chair and longtime supporter Sally Szold Boasberg, the fellowship provides students and recent graduates with a range of experiences relative to the documentation of and advocacy for cultural landscapes. Shannon was chosen from a pool of nearly fifty applications.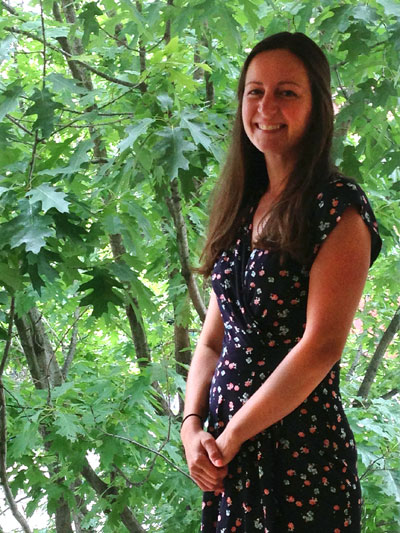 Shannon LeahyInspired by Sally's enthusiasm and entrepreneurial spirit, the fellowship provides opportunities to research and promote significant works of landscape architecture and perpetuates TCLF's mission of "stewardship through education."
Shannon possesses a diversity of experiences that helped her stand out among the applicants. Originally from Alexandria, VA she received her Bachelor's degree in English from the University of Virginia. Upon graduation, she worked in Washington, DC at the Brookings Institution where she was involved in outreach activities and conducted research for academic journals. Following that, Shannon spent time at Dumbarton Oaks where she coordinated symposia, publications, and exhibits focused on the art of landscape architecture.
As a graduate student at the University of Pennsylvania, Shannon worked in New York City for Balmori Associates design studio where she assisted with project designs and presentations for the Metropolitan Museum of Art and the Broadway Mall. She spent a summer as a writer with the American Society of Landscape Architects (ASLA) where she researched topics related to climate change, sustainability, and landscape and urban design. She also was involved in the City of Philadelphia Mural Arts Program where she supported the implementation of Philly Painting, a large-scale mural project with Dutch artists Haas & Hahn to re-energize a section of Germantown Avenue. Shannon received her Master of Landscape Architecture and Regional Planning in 2013. Since then, she has continued to contribute to ASLA publications and works as a landscape designer in Chattanooga, Tennessee where she is assisting with the restoration of a 1930s duplex in an historic neighborhood.
This summer Shannon will work on a number of important projects at TCLF. For What's Out There, she will help research and write site descriptions of significant landscapes across the country. In support of the upcoming What's Out There Weekend Richmond (October 25-26), Shannon will edit contributions to our database from our university partnerships at Virginia Tech and her alma mater UVA. She will also get to apply her previous experiences to the development of this year's Landslide: Art and the Landscape project by researching and writing site narratives and artist profiles.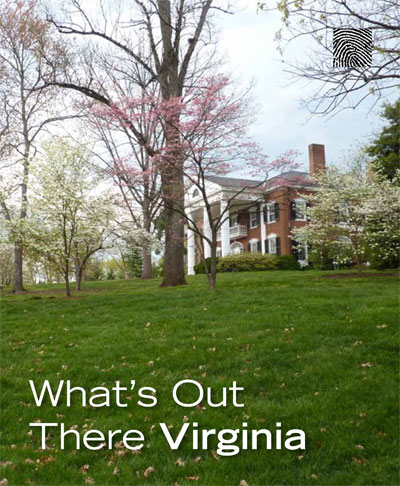 What's Out There Virginia GuidebookAs part of her fellowship this summer, Shannon gets to live at Tersh Boasberg's delightful Cleveland Park home, which includes Sally's renowned two-acre hillside garden.
Funding for the Sally Boasberg Founder's Fellowship comes from investments and generous donations from a network of Sally's family, friends, and colleagues as well from TCLF Board members. You too can support the program.
Through the fellowship, Shannon has the opportunity to work in the TCLF office just north of Dupont Circle in Washington, DC. Because of the small size of our staff and the range of projects upon which she will work, Shannon will engage in lively discussion and garner significant experience in the research and promotion of significant cultural landscapes. We look forward to having her energy and talents through the summer.
Welcome to the team Shannon!