feature
2022 Year in Review
With you as our champion, The Cultural Landscape Foundation (TCLF) marked this year with an exceptional record of accomplishments. Nevertheless, the threats to our share landscape legacy continue necessitating an ever-greater advocacy commitment. Looking to 2023, TCLF's 25th anniversary, we will be advancing with even more ambitious projects, programs, events, and other initiatives to increase the understanding of and support for landscape architecture and its practitioners, as well as our shared landscape legacy … and announcing the next Cornelia Hahn Oberlander International Landscape Architecture Prize recipient.
Here are the highlights from 2022 that your generosity made possible:

TCLF's commemorated the bicentennial of the birth of Frederick Law Olmsted, Sr., by highlighting the design legacy of Olmsted, Sr., and his successor firms across programs: What's Out There Olmsted, a comprehensive digital guide with more than 325 entries, launched in April; Experiencing Olmsted, the first print guidebook to North American Olmsted-designed landscapes (some 200 sites), was published by Timber Press in September and enthusiastically reviewed by the Wall Street Journal. Programming continued in October with What's Out There Weekend: Olmsted on Long Island tours, produced in partnership with Planting Fields Foundation and accompanied by a printed guidebook; and Landslide 2022: The Olmsted Design Legacy, a thematic report and digital exhibition about threatened Olmsted sites and subject of a full page New York Times feature.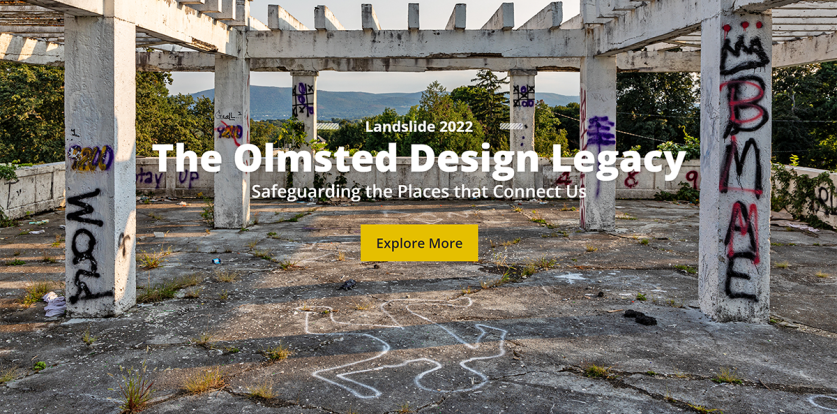 Other Landslide advocacy efforts for at-risk sites this year yielded victories at Bears Ears National Monument in Utah, Boundary Waters Canoe Area Wilderness in Minnesota, and elsewhere. Work continues at Minneapolis, MN's Hiawatha Golf Course, Richmond, VA's Shockoe Hill African Burying Ground, and New York City's Elizabeth Street Garden and Wagner Park, among others.

What's Out There, the database of North America's cultural landscapes, surpassed 2,500 sites in 2022. TCLF expanded the Washington, D.C., digital city guide, first published in 2010, and held a What's Out There Weekend that was accompanied by a new guidebook. A new, ever-growing digital city guide to St. Louis and the Missouri River Valley was released in tandem with a September What's Out There Weekend and accompanied by a new guidebook featuring the region's tour sites.

TCLF continued its Race and Space programming, launched in 2020, with two free, engaging Race and Space Conversations events featuring landscape architects, kin-keepers, cultural commentators, and others. Racial justice was at the forefront of TCLF's advocacy at Hiawatha Golf Club and Shockoe Hill African Burying Ground, and a critical topic explored at the Oberlander Prize Forum II: Landscape Activism symposium. In addition, TCLF is adding dozens of cultural landscapes associated with BIPOC and other marginalized groups to its database with input from expert advisors around the country.  

The Pioneers program lifted the veil on more than 100 Olmsted-firm employees and consultants in the digital What's Out There Olmsted guide; and a video oral history is in production about the inaugural Oberlander Prize laureate, Julie Bargmann. Richly produced videos from Oberlander Prize Forum: Courageous by Design in October 2021 were posted, and videos from the October 2022 Oberlander Prize Forum II: Landscape Activism are forthcoming.
Technical Assistance spanned coast-to-coast and included: The Green-Wood Cemetery in Brooklyn, N.Y.; Olana, Hudson, N.Y.; Heritage Park in Fort Worth, TX; Brackenridge Park, San Antonio, TX; Live Oak Plantation, Weyanoke, LA; Fort Lincoln Park, Washington, D.C.; Cheekwood Botanical Garden, Nashville, TN; Ann Norton Sculpture Garden, Palm Beach, FL; La Gorce Island and Biscayne Bay, Miami, FL; and myriad cultural landscape projects in Dutchess County, NY.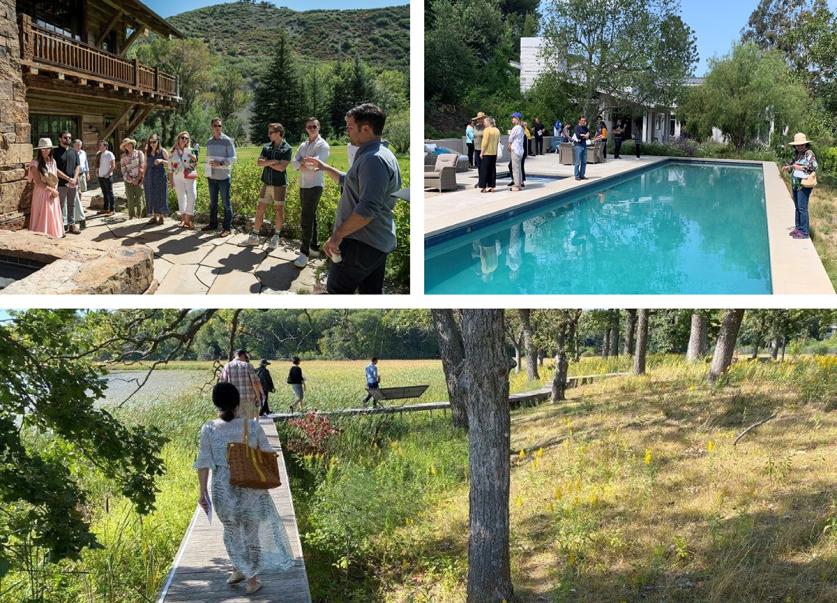 Garden Dialogues had its most successful year since 2015; hundreds of people attended events at twenty sites across the country. Of note, nine firms participated for the first time and the program expanded to include sites in Minnesota.  
TCLF's excursion in New Canaan, CT, offered privileged access to that region's Modernist gems, including designs by Richard Neutra, Eliot Noyes, and Wallace K. Harrison. TCLF's Fall Excursion, which sold out in record time, took lucky attendees through the vineyards and landscapes of Sonoma, CA, including the iconic Donnell Garden designed by Thomas Church (with a young Lawrence Halprin).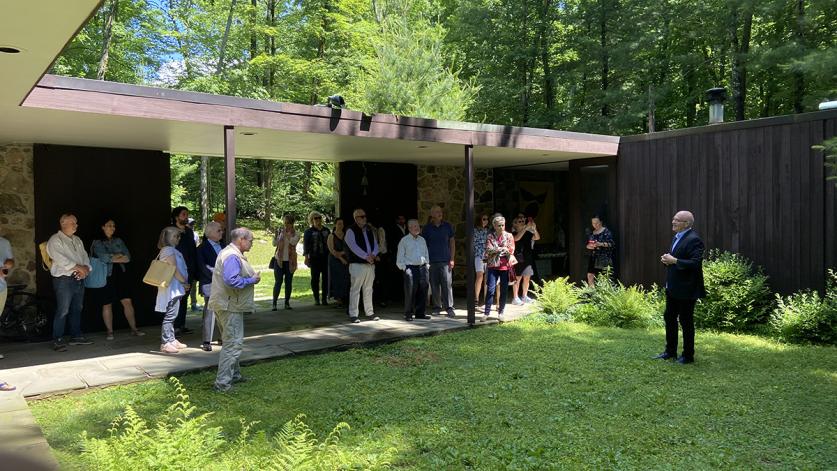 Media coverage largely focused on TCLF's advocacy efforts; Landslide 2022: The Olmsted Design Legacy yielded feature coverage in the New York Times, Yahoo! News, Newsday, Surface Magazine, Seattle Daily Journal of Commerce, Rochester City Newspaper, and others, along with design media including Architect's Newspaper, Archinect, and more. Proposed changes at Minneapolis' Hiawatha Golf Club received sustained coverage from area media such at the Minneapolis Star Tribune, Minn Post, Minnesota Spokesman Recorder, and numerous broadcast television stations. Oberlander Prize laureate continued with features in the New York Times, PBS, and elsewhere. The digital What's Out There Olmsted guide received extensive coverage in the U.S. from national media – Forbes, Fast Company, Curbed, Architect's Newspaper, and more – local outlets – Rochester Democrat and Chronicle, Chicago NPR and PBS affiliates, Larchmont Buzz – and international outlets in Canada, Chile, Colombia, India, Mexico, Turkey, and others.
And there's so much more. And now on to 2023 and the naming of the next Oberlander Prize laureate.